em 29 de September de 2015
Ubisoft disponibiliza lista com todas as músicas que farão parte do game!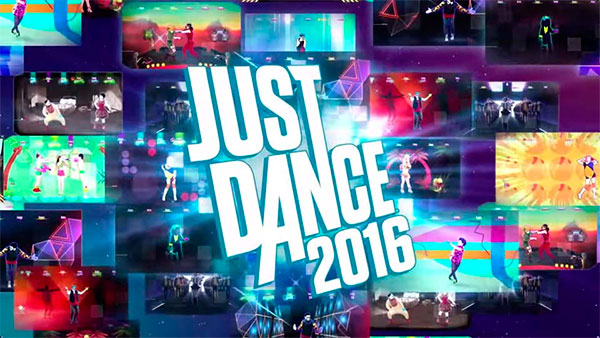 E aí, estava ansioso pra, finalmente, ver o que vai poder dançar no Just Dance 2016?
A Ubisoft divulgou a lista completa de todas as músicas que estarão nessa edição de Just Dance. Vamos a elas:
"Heartbeat Song" de Kelly Clarkson
"Teacher" de Nick Jonas
"Chiwawa" de Wanko Ni Mero Mero
"Copacabana" de Frankie Bostello
"This Is How We Do" de Katy Perry
"Drop The Mambo" de Diva Carmina
"Hit The Road Jack" de Charles Percy
"These Boots Are Made For Walkin'" de The Girly Team
"Irish Meadow Dance" de O'Callaghan's Orchestra
"Junto a Ti" do filme "Violetta", da Disney
"Kaboom Pow" de Nikki Yanofsky
"Kool Kontact" de Glorious Black Belts
"You're The One That I Want" do filme Grease
"The Choice Is Yours" de Darius Dante Van Dijk
"Under the Sea" do filme "The Little Mermaid", da Disney
"When The Rain Begins To Fall" de Sky Trucking
"You Never Can Tell" de A. Caveman & The Backseats
"Uptown Funk" de Mark Ronson Ft. Bruno Mars
"All About That Bass" de Meghan Trainor
"Animals" de Martin Garrix
"Hey Mama" de David Guetta Ft. Nicki Minaj, Bebe Rexha & Afrojack
"Blame" de Calvin Harris Ft. John Newman
"Born This Way" deLady Gaga
"Want To Want Me" de Jason Derulo
"Gibberish" de MAX
"Hangover (BaBaBa)" de Buraka Som Sistema
"I Gotta Feeling" de The Black Eyed Peas
"Ievan Polkka" de Hatsune Miku
"Let's Groove" de Equinox Stars
"William Tell Overture" de Rossini
"Balkan Blast Remix" de Angry Birds
"Rabiosa" de Shakira Ft. El Cata
"Stuck On A Feeling" de Prince Royce
"Boys (Summertime Love)" de The Lemon Cubes
"Fun" de Pitbull Ft. Chris Brown
"Circus" de Britney Spears
"Fancy" de Iggy Azalea Ft. Charli XCX
"Same Old Love" de Selena Gomez
"Cool For The Summer" de Demi Lovato
"Lights" de Ellie Goulding
"No Control" de One Direction
"I'm An Albatraoz" de AronChupa

O mais interessante é que, nessa versão de Just Dance há a possibilidade de se baixar o aplicativo do game para o celular, para que mais jogadores possam ser adicionados ao jogo. O aplicativo se chama "Just Dance Controller", e está disponível para Android, iOS e Windows Phone. Para usá-lo junto com o game, basta dançar a música segurando o celular em sua mão direita.
Just Dance 2016 será lançado para PS4, Xbox One e Wii U, e tem previsão para chegar às lojas a partir do dia 20 de outubro.